Why Sustainability Should Drive Brands' Communications, Product Innovation
By Suzanne Scott
In March 2020, for the first time in decades, the Himalayan mountain range was visible from 100 miles away thanks to a significant reduction in air pollution. While the global pandemic confined humans to their homes, nature had a rare opportunity to reestablish itself.
In Venice, the canals became so clear you could see right to the bottom. In California's Yosemite National Park, bears began to dominate the forests again. And in Llandudno, Wales, Great Orme goats reclaimed the streets.
Suddenly, the abstract concepts of climate change and human impact on the natural world have become undeniable. "Coronavirus exposed the fragility of natural systems," explains Victoria Rojas, Mediablaze strategist and sustainability expert. "This fragility has undoubtedly heightened people's awareness of pressing environmental issues and, consequently, the urge to create a better and healthier planet."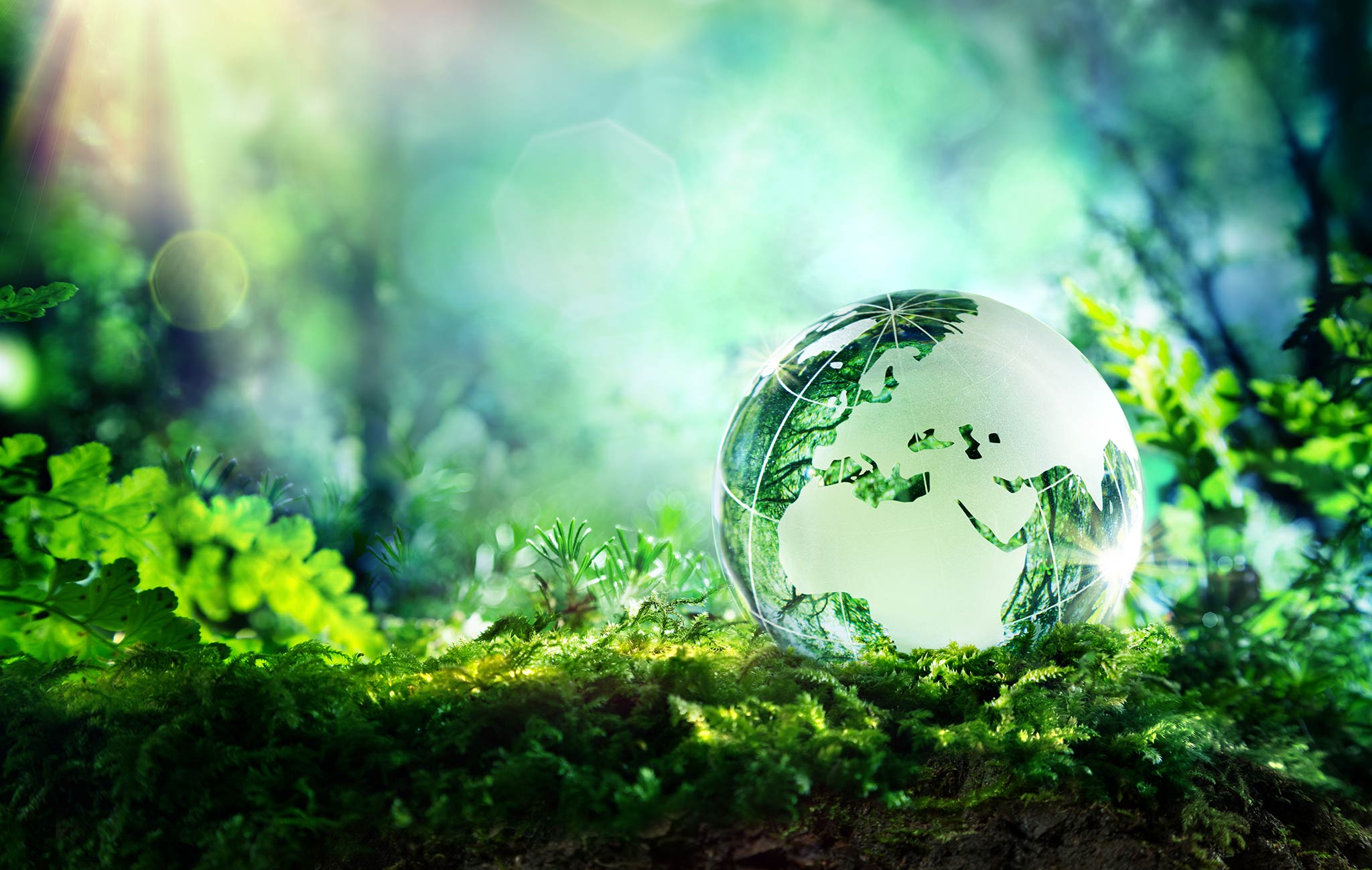 There has been an increasing consumer drive for sustainability over a number of years, but the changes prompted by COVID-19 have accelerated that process, affirming the idea that sustainability and the environment are key considerations when making a purchase.
Consumers are driving change
According to a sustainability report commissioned by the British Beauty Council, almost two-thirds of consumers want brands to do more to improve the planet, and one in seven people switched to more sustainable beauty products between April and July last year. Additionally, research by sustainability agency, Futerra, found that 88% of consumers want brands to make a difference by using less packaging and making recycling instructions clear and transparent.
"The need for wellness has heightened consumers' increased desire for self-care and additional spare time during the various COVID-19 lockdowns," says Rojas. "Responsible consumption is becoming an everyday habit. Beauty brands that want to stay in the game and not become obsolete will have to invest in innovative transformation and collaborative partnerships to shift to a more responsible production model on time to satisfy both trends."
Brands who want to succeed and thrive must listen carefully and meet these new consumer expectations, particularly if they want to retain younger customers into adulthood — according to Unilever, 90% of Gen Z consumers expect brands to do more to help reduce climate impact and improve the state of the world.
This shift in consumer demand impacts product innovation, packaging and the supply chain. Brands must use Fairtrade ingredients, and responsibly harvest contentious ingredients such as Baobab and palm oil. Brands are also expected to ensure their suppliers are responsible and accountable. For example, consumers are specifically looking for less packaging: Glossier is one company offering consumers the option to opt out of packaging extras, while its shipping boxes are now 100% recyclable. Biodegradable packing peanuts are also a favourite among millennial shoppers, and many are more than willing to shout about this on social media.
New formats should allow for as little packaging (especially plastic) as possible, and be refillable. L'Occitane's new Solid Shampoo is a good example of sustainable beauty innovation — it is entirely plastic-free and housed in fully recyclable paper.
Makeup brands are also factoring in refillable packaging. ZARA's latest foray into beauty includes a 100% vegan, refillable line of makeup created in collaboration with makeup artist, Diane Kendal. Luxe looking palettes of bronzer, blush and highlighter, and punchy and pigmented lipsticks can all be refilled once empty. The high street brand is making sustainable beauty attainable for all, with prices starting at just £6.
Honesty is the best policy
Brands often liberally refer to 'clean', 'green', 'natural', or 'non-toxic' beauty. But what does any of this actually mean?
As yet, there is no standardised agreement on any of these terms. Marketing products using these tags is misleading, and only serves to muddy the sustainability waters further. It is now known as 'greenwashing'; an inexact proclamation of the virtuous aspects of a beauty product that amounts to nothing. There is no such thing as 'clean' beauty and the communication around 'non-toxic' beauty is nonsense (if a product contained a toxic ingredient it would not be on the market).
Brands must be mindful not to add to the confusion, instead adopting a practical and transparent approach to talking about their products. Communication should be straightforward and, importantly, truthful. Environmentally conscious consumers are unforgiving and are known for their due diligence before making a purchase. Brands that disseminate misleading information in an effort to appear 'green' will be quickly (and ruthlessly) exposed.
Communicate transparently about how you are working to achieve sustainable practices, and invite your consumer into the conversation. Honesty and openness will promote loyalty, and will encourage understanding if you ever slip up…
Source: thedrum.com